Interstate's Cleanroom Manufacturing Capabilities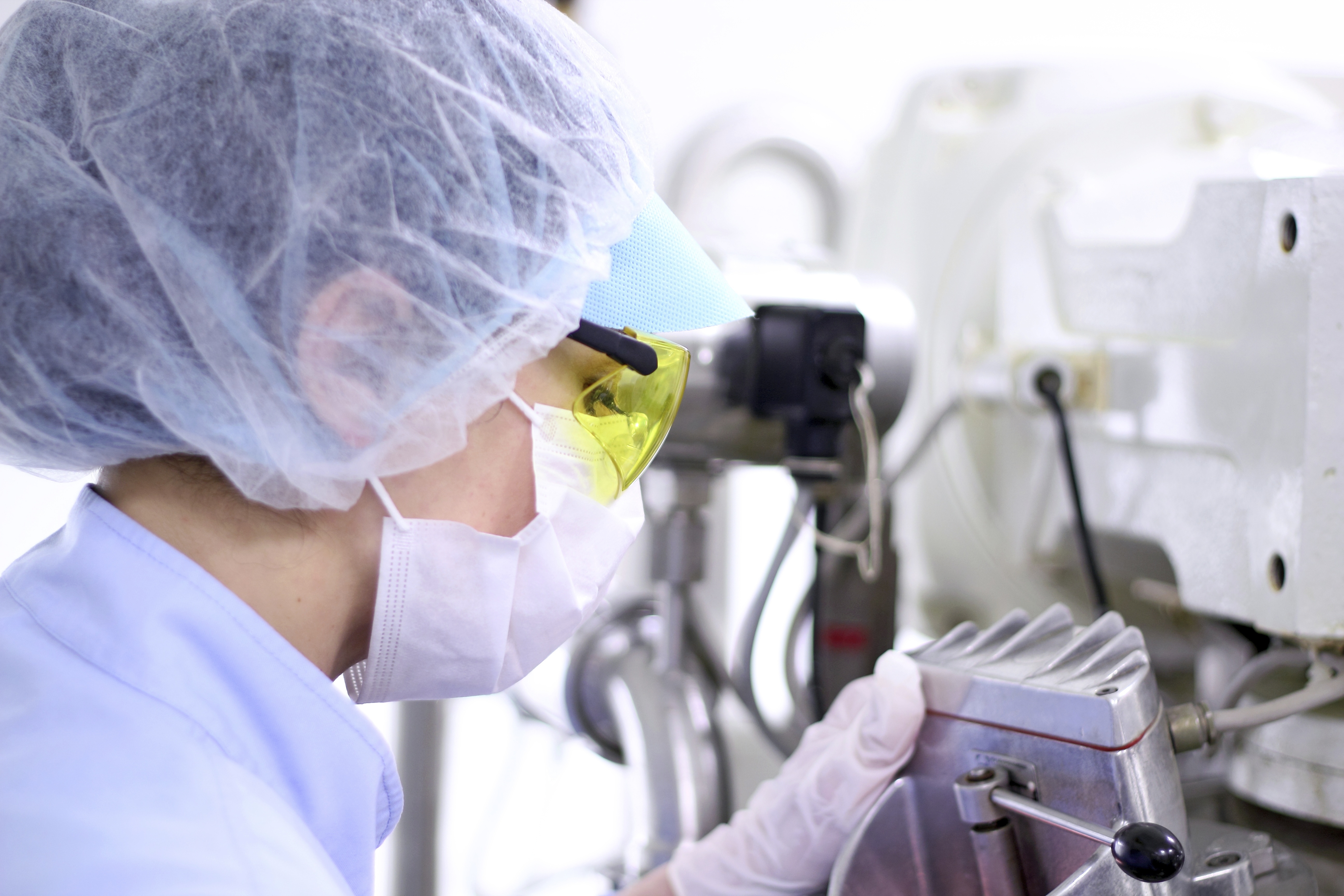 Interstate Specialty Products (ISP) welcomes cleanroom and white room die cutting projects at its ISO-13485:2003 facility in Sutton, Massachusetts. Interstate maintains a Class 100,000 cleanroom (M6.5, ISO Class 8) with low levels of environmental contaminants such as dust, airborne microbes, aerosol particles, and chemical vapors. We also have 15,000 sq. ft. of dedicated white room manufacturing space.
Interstate's cleanroom capabilities provide static, humidity, and temperature control. Our white room capabilities support the production and packaging of die cut products used in medical, electronics, scientific, laboratory, and other sensitive applications. For product designers in these industries, it's important to choose a die cutter who can meet your requirements for a controlled environmental facility.  
Cleanroom Die Cutting
Cleanroom die cutting at Interstate is ideal for applications that require temperature and humidity control. The precision die cutting equipment that we use supports tight tolerances, complex geometries, and a wide range of material thicknesses and part sizes. Depending on your application requirements, we can die cut gaskets and other sealing products made of FDA, ASTM, SMIL-SPEC, and NSF approved materials.
Clean Processes
Interstate's clean manufacturing capabilities include the use of a white room for the production and packaging of die cut filters, membranes, and other products that require specific levels of airborne cleanliness. Our clean practices include lab coats, hairnets, and gloved hands on our equipment's operators. The clean processes that we perform both in our Class 100,000 cleanroom and our clean manufacturing space meet demanding application requirements and add value to die cutting projects.
Medical Die Cutting
Controlled environment facilities are especially important to the electronics and medical device industries. Medical die cutting may include adhesives, medical grade foams and fabrics, and medical packaging as well tapes, bandages, and filters. Interstate has the cleanroom manufacturing capabilities that you need along with extensive application experience in the medical and electronics industries.
Choose Cleanroom Manufacturing from Interstate
Interstate's Class 100,000 cleanroom (M6.5, ISO Class 8) is ideal for manufacturing and packaging applications that require airborne cleanliness and temperature, humidity, and static control. In addition to ASTM, MIL-SPEC, NSF and FDA approved materials, Interstate provides cleanroom die cutting of high-purity PTFE materials.
Interstate Specialty Products is ready to answer your questions about cleanroom manufacturing and their clean processes. To learn how our controlled environmental facility can support your specific application, contact us on-line or call (800) 984-1811.
*Properties and applications shown throughout this website are typical. Your specific application should not be undertaken without independent study and evaluation for suitability.