Die-Cut Insulation for Vibration Isolation and Shock Resistance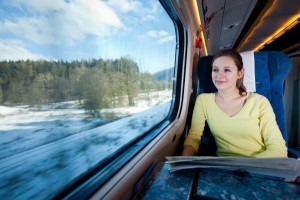 Interstate Specialty Products die cuts elastomeric materials for vibration damping, shock control, sound blocking, and noise absorption. Examples of these isolating and cushioning materials include open-cell foams such as Poron® and Bisco® from Rogers Corporation. Die-cut urethane and silicone cushion-gaskets can also resist extreme temperatures and flame, an important consideration in the transportation industry.
What Causes Vibration and Shock?
Vibration between mating components is caused by friction and impact, and can result in unwanted noise and premature wear. Temperature, humidity, component age, and load environment also contribute to buzzing, squeaking, and rattling sounds. Shock-related impact can also affect device performance, such as when an electronic device is dropped and the display or screen cracks.
Die-Cut Poron Urethane Foams
Interstate Specialty Products die cuts Poron urethane foams for cushions, pads, mounts, seals, and gaskets. Poron is a family of open-cell foam materials that provides excellent resistance to compression. Poron foams also exhibit high resiliency while providing good vibration dampening and energy absorption. Medical and anti-fungal grades of this flame-resistant material are available for die cutting and cleanroom manufacturing.
Die-Cut Bisco Silicone Foams
Like Poron materials, Bisco silicone foams reduce the transmission of sounds while inhibiting the spread of smoke and flame. Their open cellular structure promotes breathability and resists breakdown during continual use. Depending on your application requirements, Interstate Specialty Products can convert rolls or sheets of Bisco silicones using precision die cutting or digital die-less cutting techniques.
Find Die-Cut Insulation for Vibration Isolation and Shock Control
What kind of die cut insulation is right for your application? Do you need Poron urethane foams, Bisco silicone foams, or other sound blocking, sound absorbing, or acoustic materials? Interstate Specialty Products can die cut cushion gaskets, energy absorption pads, vibration mounts, sealing, and insulation for medical and electronic devices, as well as for the rail industry. To learn more, contact us on-line or call (800) 984-1811.