Acoustic Mesh
Interstate Specialty Products die cuts acoustic mesh for medical and scientific, electronics, and industrial applications.
For over 50 years, our Made in the USA manufacturing company has been die-cutting non-metallic materials such as polyester mesh at our custom manufacturing facility in Sutton, Massachusetts.

Today, Interstate Specialty Products die cuts various acoustic media and laminates acoustically transparent materials into multi-layer components such as mesh gaskets for audio equipment. Open weave acoustic fabrics permit the passage of sounds, and can serve as a barrier to water and contaminants.
Advantages of Die-Cut Acoustic Fabrics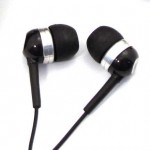 Die cut acoustic fabrics have the following advantages:
either block sounds (sound dampening) or permit their passage (acoustic transparency)
control airflow
provide protection against wind, water, humidity, moisture, dust, spray, and particles of particular sizes.
Acoustic fabrics are available in different thicknesses, and color matching supports their use on device or equipment surfaces. Acoustic meshes that are waterproof, or that provide mechanical or electrical resistance are also available.
Interstate Specialty Products also die cuts acoustic media made of closed weave acoustic fabrics that serve as sound blockers or acoustic insulators. Sound-absorbing acoustic mesh that prevents the reflection of sound waves is also available.  
Applications for Die Cut Acoustic Meshes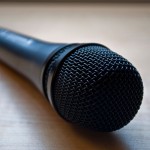 Die cut acoustic fabrics are used in mobile phones and tablets, notebooks and PCs, earphones and headsets, two-way radios for military communications, and automotive interiors. Die cut acoustic meshes are also used in wind screens for microphones, vents for headphones, and mesh gaskets for professional audio equipment and personal electronic devices.

Ask Interstate Specialty Products which acoustic fabric or acoustic mesh is right for your application. For example, Gore acoustic vents are a good choice for portable electronic devices that require dust and spray protection, and that need to meet IP64 standards for ingress protection (IP).   

Interstate Specialty Products also custom manufactures components from other types of hydrophobic acoustic mesh. These acoustic filters provide predictable sound transmission and sound damping, even under humid conditions.
Applications include:
professional microphones and speakers
two-way radios for military communications
automotive interiors.

Interstate Specialty Products die cuts sheets and rolls of acoustic mesh into discs and other shapes that meet your application requirements. In addition to precision die-cutting, our custom fabrication services include digital die-less cutting. To learn how our acoustic mesh manufacturing capabilities meet your requirements, contact us on-line or call (800) 984-1811.
*Properties and applications shown throughout this website are typical.  Your specific application should not be undertaken without independent study and evaluation for suitability.